Our projects range from visitation to major construction. There is something for everyone and every skill level! Also, we are always looking for project suggestions. If you would like to suggest a project, please fill out the form below to notify us of a need.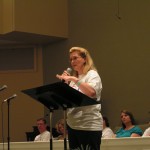 Wheelchair Ramps
Construction of wheelchair ramps: either in partnership with a local agency that porvides this service to elderly and/or disabled persons or with the help of Lumpkin County high school students.
Construction Repairs
Plumbing, electrical, painting or repair of windows or steps for example.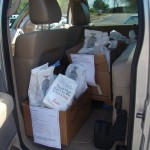 Homebound Visitation
Volunteers visit residents at local care centers and the nursing home. Church choirs may sing for residents and visit with them as well.
Yard Work for Elderly/Disabled Persons
Light cleanup and maintenance for persons unable to do or provide by themselves. Some examples include planting or pruning flowers and shrubs and picking up leaves.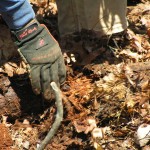 Sewing Projects
Make quilts, walker bags and more for nursing home patients.
Lunch Preparation
We provide lunch to all volunteers and we need help assembling these lunches.
Nursery/Childcare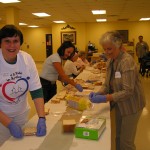 Childcare is provided for the volunteers' children. We rely on qualified volunteers for this.
Many more…
Affirmation of public servants, prayer ministry, and visiting shut-ins just to name a few!